4JM Blog
Monday 13th July 2020
Good morning Year 4
Just to let you know that there is a new work pack to pick up this morning, there is also a summer activity pack to collect to keep you busy over the break. In the 'work for year 4' folder there is a suggested timetable for this week which is linked to our school theme of - Investigation.
Also if you have any work booklets to return or work to email please can you do that this week. You can drop them at the office or email to me at jmarlow@vernonterrace.net
Competition Results
As you may remember, last week I set a 'Dragon design' competition. Thank you to all those that entered, it was a tough decision. The winner though is Huw with his drawing of 'Bobby the Dragon' - Well done. You can see the fantastic picture below.
Friday 10th July 2020
10th July 2020
Thank you to all those that entered the dragon design competition. I have gathered the entries together and will look at them this weekend. Look out for the results on Monday.
It's Achievement Friday again and this week we are celebrating our sporting achievements.
Keirah, Tasneem, Chloe, Lilya, Anna, and Elvin all took part in Sports Day, they participated in all of the activities with great enthusiasm and cheered each other on. It was a fabulous atmosphere and all the children behaved impeccably.
Monday 6th July 2020
Good morning Year 4- welcome to a new week. Please find in the 'work for year 4' folder this week's suggested timetable. There is a great story about goblins and maths work on 2D shapes. Our school theme this week is 'Materials' and there are lots of fun activities related to this included on the timetable.
Competition Time
I am also launching a competition this week. One of the activities you could do this week on the suggested timetable is to make a dragon egg - but can you draw me the most imaginative dragon. The most imaginative dragon submitted by Friday will get an exciting prize. You can email your picture to me or drop your entry into the school reception. Good luck.
Friday 3rd July 2020

It's another Achievement Friday and this week I want to say a big well done to Dragos. He has worked so hard during lockdown and produced fantastic handwriting, maths, reading and writing.well done Dragos.
1st July

I can't believe it's July already.
I have really enjoyed receiving your work booklets that you have returned to me and the work you have shared online. One of the pieces I particularly enjoyed reading was Huw's powerpoint on 'Climbing Mount Everest'. It was full of detail with lots of advice for a mountaineer preparing to climb Everest- thhere are also sound effects. Here is the link if you would like to take a look.
https://onedrive.live.com/view.aspx?resid=D71C2B82E501A6D2!646&ithint=file,pptx&authkey=!Al1uINnmT8jj75M

Thanks Huw
Remember if you would like to enter the 500 words competition with this years theme #BlackLivesMatter. The closing date is this Friday, the 3rd July. Here is the link to the web page where you can submit your story.
29/6/20
Good morning Year 4 and welcome to a new week. There is a new pack of work for you to collect from the school office from today. There are lots of numeracy, literacy and topic activities, some of these are linked to our school topic this week which is Nature.
There is also more work available in the 'work for year 4' folder for those of you not collecting the work packs. There is also the suggested timetable for the week. Remember to bring any completed work into school, I love to see what you have all been up to.
This week sees the launch of this years (and the final year) of the 500 word competition. Have a look at the link below, it will tell you about the competition and how this years theme links to the important issue of 'Black Lives Matter' which I'm sure you would have heard about on the news.
https://www.virgin.com/news/500-words-black-lives-matter-competition-announced
26/6/20

ACHIEVEMENT FRIDAY
Well done to Elvin who has produced some brilliant art work this week. In particular was his aboriginal style painting of a kangaroo. He worked tirelessly to create his picture using tiny dots and it was really effective and echoed the aboriginal art accurately.
24/6/20
Good morning Year 4
I hope you are keeping cool in this gorgeous weather. The next couple of days are going to be really hot, so take care if you are going out in the sun. The poster below gives you some good advice - maybe you could design a poster of your own.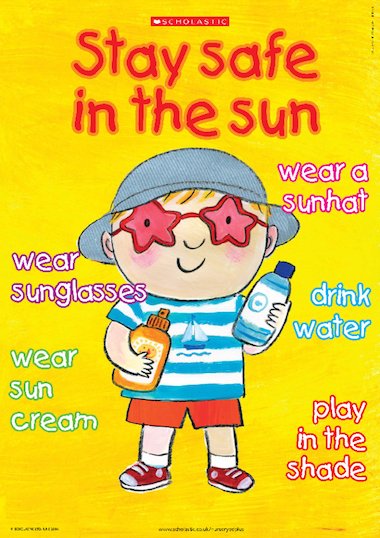 22/6/20
Welcome to a new week Year 4. I have uploaded a new suggested timetable for this week. There are a range of activities if you would like to have a go. It would be brilliant if you could share your work with me by email at jmarlow@vernonterrace.net or drop it into school reception.
If you would like to have a go at improving your BSL sign language skills, the link below will take you to some online learning videos that are very informative and a lot of fun!
https://www.sense.org.uk/sense-sign-school/lesson-1-with-mr-tyrese/?utm_campaign=11593014_EC Keep Warm - Medium Engagement&utm_medium=email&utm_source=Sense&dm_i=6RW,6WH86,2770Y9,RQ80D,1

19/6/20
Its Friday again and time to celebrate achievements. A giant well done to Alina who has handed in some brilliant work that she has been doing at home! I really enjoyed finding out what you have been up to and I was impressed with the standard of work you have produced. Well done!
17/6/20
Hello Year 4.
If you are looking for some more learning activities including some fantastic interactive games the 'classroom secrets' website has has a section for children. You will need to get a grown up to sign up but the website free so get logged on and get learning..
https://kids.classroomsecrets.co.uk/

Remember I am in school everyday except Wednesdays if you want to pop by and I can change your reading book.
If you want to contact me on email. My address is jmarlow@vernonterrace.net
15/6/20
Good morning Year 4 - welcome to another week.
Into the 'work for Year 4' folder I have put the suggested timetable for this week - continuing our current topic on 'Misty Mountains'. I have also included some worksheets that include handwriting practice, reading comprehensions, maths questions and writing activities!
There is also a copy of the work pack available to collect from the school reception. Just ring the buzzer at the gate and someone will bring the work out to you.
12/6/20
Its Friday which means its achievement day! A big well done to Anna who has produced a fantastic weather reporter video. With great acting and fantastic special effects she has done a brilliant job
Here is the link to Anna's brilliant video!
!https://drive.google.com/file/d/17G_mDnukpEnWAquBdd0xNF9XuV9qLmHK/view
10/6/20
Good morning Year 4
Northamptonshire libraries have launched this years 'reading challenge'- it is called 'Silly Squad'. The link below will take you to the website to register for the challenge.
https://summerreadingchallenge.org.uk/

You can also find there book recommendations, activities, games and an online reading club.
Get reading everybody!
8/6/20
Hello Year 4
I have added a new timetable for this week in the 'Work for Year 4 file', have a peep inside there are some new fun and exciting activities related to our topic 'Misty Mountains'.
Unfortunately the weather has not been so fantastic this week - there have been a lot of puddles around. Below is a fantastic poem about puddles and below it is a link to some puddle activities you can try next time it rains!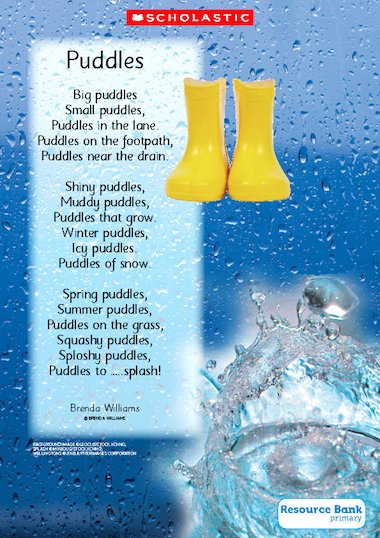 https://creativestarlearning.co.uk/early-years-outdoors/10-puddle-play-investigations/

3/6/20
Thank you to all the year 4 children who have been emailing and sending in work regularly. A big well done to Chloe and Anna who have sent me some brilliant weather videos and Huw who used 'Minecraft' for his castle designs.
Remember you can email work to me (photographs are fine) at jmarlow@vernonterrace.net or drop it into school in a plastic bag.

1/6/20
Good morning Year 4. I hope you had a lovely half term break and got to enjoy the lovely weekend.
I will be in school everyday next week except Wednesday if you need to come and change reading books. I have also added to the 'work set' folder a suggested timetable that is all about our new topic 'Misty Mountains'. There is also a new work pack to collect from school or you can download it from the 'set work' folder.
28/5/20
As you may have seen on the news JK Rowling has released a new book. It is an exciting fairy tale called 'The Ickabog' The book is free to read and a new chapter is released everyday!
Here is the link to chapter 1
https://www.theickabog.com/en-us/king-fred-the-fearless/

There are also competitions linked to the story, so enjoy the story and have a look around the website!
26/5/20

Happy half tern everybody, I hope you had a lovely bank holiday weekend.
While you are enjoying the sun this week, grab a book and have a go at these reading challenges.
The link below will give you a printable version of this. This will enable you to tick of the tasks as you achieve them.
I will be in school on Friday this week 29/5/20, so if you need to change a reading book or ask a question please pop by.
Don't forget you can always contact me by email on jmarlow@vernonterrace.net
Also remember there is a half term activity pack to collect from school full of puzzles and challenges!
24/5/20
Eid Mubarak to all our children and their families celebrating at this special time.
22/5/20
Good morning Year 4
I hope you are all well and looking forward to the bank holiday weekend. I have put together a Half term activity booklet to keep you busy next week. It is ready to collect today or you can find the sheets in the 'Set work' folder on our home page.
20/5/20
Hello Year 4
Have you ever wondered what happened if you needed to phone 999. This short video shows you what happens when you call the Fire Brigade, and gives you some helpful tips on what to do if you need to ever make this tricky phone call!
https://www.youtube.com/watch?v=ZtPGXJcexu0

18/5/20
Good morning Year 4
I hope you are well and ready for a very sunny week. Here is a poem a link to a poem about the sunshine
https://www.poemhunter.com/poem/sunshine-kids/

I have put a suggested timetable of work in the 'Work for Year 4' folder.
I am in school on Thursday and Friday this week, so if you need to change your reading books, collect work packs, or have any queries, that would be a good time to pop by.
15/5/20

Good morning year 4. It is Friday again, another week has flown by.
Below is a link to the Oxford Reading Tree website, this is where you can find lots of the reading books like the ones we use at school. Your parents will need to register with their email but it is very simple. Once you have registered you will be able to access so many reading books and exciting activity sheets.
https://home.oxfordowl.co.uk/school-closure-resources/?region=uk&utm_campaign=learninganywhere&utm_source=sales-reps&utm_medium=email&utm_content=rep-support&utm_team=pri
Remember your new work pack is ready to collect, or you can find it in the 'Work for Year 4' folder.
You can always get in touch with me at jmarlow@vernonterrace.net if you have any questions or queries.
13/5/20
Hello everybody.
I know many of you enjoy cooking at school, here is a link to some great healthy recipes that you can try at home.
https://www.nhs.uk/change4life/recipes/lunch

11/5/20
Morning Year 4
Just to let you know I am in school tomorrow, so if you want to change your reading book (and collect your new work pack) I will be there to help you.
10/5/20
Hello Year 4
Just to let you know that from tomorrow there is a new work pack to collect from school (Monday 11th May 2020) and the suggested timetable for next week is in the 'Work for Year 4' folder. There are also copies of the packs in the folder if you want to download them at home.
7/5/20
Good morning Year 4
You may know tomorrow is a special day, we are celebrating the 75th anniversary of VE day (Victory in Europe).This very important and historical day, marked the end of the Second World War in 1945.
Here is a powerpoint about the events leading up to that day.
https://www.twinkl.co.uk/resource/t2-h-5399-ks2-ve-day-information-powerpoint
If you would like to learn more about peoples experiences in the war, and how the war finally ended, this short video explains in more detail about that time.
https://www.bbc.co.uk/teach/class-clips-video/history-ks2-ve-day/z7xtmfr
People, will celebrate in their own ways, sadly because of social distancing we can't have parties but families can spend time together and may hang bunting in their windows.
The website below has some great activities related to VE day including, wordsearches, bunting templates, recipes, dances and colouring pages. Have a look, there are lots of fun things to do!
https://www.thebritishschool.co.uk/ve-day-activities/
6/5/20

Hello everyone
If you are stuck for some ideas to keep fit, exercise and have fun, take a look in the 'sports news' section, there are lots of great activities for you to try out.
4/5/20
Good morning Year 4 and your grown-ups.
Here is a link to a poem about one of my favourite things 'chocolate cake'
https://www.dailymotion.com/video/x6heoor

It is a fantastic poem, read by the poet himself. I hope you enjoy it!
Maybe, you could write a poem about something you love?
1/5/20
Hello everyone, I hope you are keeping well.
Next weeks 'Suggested Timetable' is in the folder labelled 'Work for Year 4' on our home page.
Today, Friday 1st May there is a special event being held by the BookTrust. It is called the 'Pyjamarara Festival' There are lots of activities and special guests throughout the day. The link is
https://www.booktrust.org.uk/books-and-reading/have-some-fun/pyjamarama/pyjamarama-festival/
The BBC have introduced daily lessons across a range of subjects. This is the link:
https://www.bbc.co.uk/bitesize/dailylessons

If you like dancing why not have a go at Strictly Come Dancing's Oti Mabuse' dance class on youtube - you can learn a new dance together everyday. Here is the link
https://www.youtube.com/channel/UC58aowNEXHHnflR_5YTtP4g
If you enjoy fun science experiments then the following website has lots of free resources and activities for you to do at home.
https://www.whizzpopbang.com/free-resources/

As well as doing your work, I hope you are getting outside, enjoying your daily walks and learning new practical skills around the house. Maybe you have cooked something you have never made before, maybe you have learnt a new art or craft skill. Make sure you take lots of pictures of what you are doing, it will be lovely to share them with you when you come back to school.

Finally, here is a fantastic recipe I found and I have tried myself. Why don't you have a go at making these tasty 'Iced Biscuits'
Ingredients

200g unsalted butter, softened
200g golden caster sugar
1 large egg
½ tsp vanilla extract or 1 lemon, zested
400g plain flour, plus extra for dusting
To decorate
8-12 x 19g coloured icing pens, or fondant icing sugar mixed with a little water and food colouring
Method
Heat oven to 200C/180C fan/gas 6. Put the butter in a bowl and beat it using an electric whisk until soft and creamy. Beat in the sugar, then the egg and vanilla or lemon, and finally the flour to make a dough. If the dough feels a bit sticky, add a little more flour and knead it in.
Cut the dough into six pieces and roll out one at a time to about 5mm thickness on a floured surface. The easiest way to do this is to roll the mixture out on a baking mat. Cut out letter and number shapes (we used 7 x 4cm cutters) and peel away the leftover dough at the edges. Re-roll any off-cuts and repeat.
Transfer the whole mat or the individual biscuits to two baking sheets (transfer them to baking parchment if not using a mat) and bake for 7-10 mins or until the edges are just brown. Leave to cool completely and repeat with the rest of the dough. You should be able to fit about 12 on each sheet. If you are using two sheets, then the one underneath will take a minute longer.
Ice the biscuits using the pens to make stripes or dots, or colour in the whole biscuit if you like. They will keep for five days in an airtight container.
24/4/20
I hope you had a lovely Easter break, and managed to enjoy some of the good weather.
There is a new Year 4 pack to pick up from Monday 27th April.
There are also in the 'Work for Year 4' folder the parts of the work packs that are available to collect, but I recommend you collect the work packs from school as they are individualised for each child.
I have also added a suggested timetable for next week with some new activities for you to try in the' Work for Year 4 folder' below.
Remember to keep logging on to your online apps and games. Any problems with logging in or queries about the work please contact me on jmarlow@vernonterrace.net.
18/4/20

Please find below in the 'Work for Year 4' folder, a new suggested timetable for next week. it includes information about our next topic 'Urban Pioneers' - which is all about our local area.
If you need to get in touch, you can contact me on jmarlow@vernonterrace.net
10/4/20

Happy Easter everyone.
I have added some fun easter activities into the 'Work for year 4' folder. There are lots of Easter puzzles and colouring as well as the opportunity to practice your maths skills - enjoy!
As you know year 4's next work pack is ready to collect tomorrow (Friday 3rd April)

If you would like to collect it another time please contact me to arrange this.
Thanks
jmarlow@vernonterrace.net
Week beginning 24th February

It was lovely to welcome the children back this week and introduce our new topic 'Flow'. We will be investigating all things associated with rivers. You can find more information about this on our 'Curriculum Page'.
In maths this week we completed our work on area and the children have been measuring and comparing the area of shapes.
In topic we have been writing poems, we have been using personification to write a shared poem about a Rainbow, and the children have been writing their own poems about a natural geographical feature they will write up next week.
In ICT we have started researching a famous river and we will be using our ICT skills to turn this information into an informative powerpoint..
Remember next week is the literary festival, there is mufti day on Thursday, children can wear their winter woolies. School is also open at 2.30 for parents to come in and share stories with the children. Also, school will reopen at 6pm for bedtime stories.
Dont forget tomorrow, Monday 2nd March, is our class open afternoon. So please come down to class at 2.45 and share in all the children's learning.
Another date for your diary is Monday 16th March where there will be a workshop on the up and coming multiplication assessments for year 4 that are coming up in June.
week beginning 10th February
We finished our write up of Superhero descriptions, the children wrote 3 paragraphs and included lots of adjectives,adverbial sentence starters and similes. They also began to plan and draft a superhero adventure about a superhero of their own . They really have been showing great imaginations.
In maths we have been multiplying tens and hundreds by 1 digit numbers, the children have been trying to set out their calculations neatly and accurately.
We are still finishing our dalmatian sock puppets and painting our clay dalmatian puppies.We have also started work on a superhero skyline collage. These look so very impressive so far!
Swimming lessons are continuing to go well, with all children making good progress. We will continue with swimming lessons after the half term and right up until the Easter holidays.
Week beginning 27th January
This week we have turned our attention to Superheroes!
The children have really concentrated on writing a description of their favourite superhero.to life They have spent a lot of time, selecting their vocabulary and working on their fronted adverbials . to bring their writing to life!
In maths we have been concentrating on the big timetables - the 11's and 12's! The children have enjoyed finding patterns and ways to remember the answers off by heart!
In art we have made dalmatian puppies out of clay. The sculptures are really good and we have put our first coat of white paint on them. When they are dry, we will add the spots!
In music, we have been listening to 'hero' inspired by music, identifying the genres and putting the songs into chronological order.
Week beginning 20th January

We have had great fun working out and creating our own riddles. The children had to track down clues around the playground and then work out the meaning.The children showed great tenacity and imagination creating their own riddles. We really enjoyed working out each others riddles- some of them were very tricky!
In maths, we continue our work on timetables. Focusing on the 8 timetables, we have been using practical equipment outside learning and real life problem solving to learn our number facts.
In design and technology, we have started to make our Dalmatian sock puppets. We have some talented designers in our class and our puppets are beginning to look very effective.
In ICT the children have been logging onto google docs, cutting and pasting text and images from the internet. They were researching information about a hero from history.
Week beginning 13th January
We have continued our work on Cruella de Vil and the children have produced brilliant biographies of this villain, with lots of detail and literary devices.
In maths we have been focusing on the 9 times table and the children have been using lots of practical equipment to explain their findings.
The children have also been comparing two versions of a song about Cruella de Vil, they also had the opportunity to compose their own version of the song. This was very noisy, a lot of fun and some fantastic pieces of music!
We have also began to design our title page for our topics, the children generated lots of words and images that could be used.
The children also had a fantastic swimming lesson, they are making good progress and beginning to move up ability groups. Well done!
Week beginning 6th January 2020
Happy New Year!
It was lovely to welcome back the children and get started on our new topic 'Heroes and Villains'!
This week we have been finding out all about the famous villain Cruella de Vil, enjoying a wow afternoon with year 3. Together they created art work/actions/dressing up related to a song about our eponymous villain. This formed part of our research on Cruella so we are ready to write a biography on her next week.
In art the children did some brilliant sketches of dalmatian dogs
In maths we continued our work on multiplication, working out lots of questions and puzzles refering to the 6 times tables both inside and outside the classroom.
Swimming has begun again, and the children were soon back in the water making continued brilliant progress!
Week beginning 2nd and 9th December
We have been very busy on our christmas play, doing lots of rehearsals to get it ready for our parents and carers. It was exhausting for us and the teachers to 'put this show on the road" and every morning we have been working so hard ~Our music teacher taught us a special dance for one of our songs, her name is miss styles, it really improved our performance. Everyone tried really hard during the shows, especially because there were a lot of children poorly and we all had do play different parts.
We also had a super opportunity this week as on Tuesday 10th December, we got to go to the Royal and Derngate theatre to watch 'Pippi Longstocking'. It was a fantastic performance. Lots of brilliant songs and we were really impressed how the actors played all the instruments and played ;ots of different parts.
We also made bath bombs for our Christmas Fair- we sold them all!

Week beginning 25th November 2019
It has been a busy week in topic. The children have completed their newspaper reports and are now working on a poem written in the style of a witches spell. They have been inspired by 2 poets including William Shakespeare.
The catalogue for witches and wizards is now complete and looks fantastic displayed in the classroom- the children have worked hard to create an informative, colourful and fun catalogue!
We have continued with our science topic- testing the viscosity of every-day products. Its quite safe to say we made a lot of mess on the classroom tables!
in maths we have been multiplying and dividing by 10 and 100.The children have worked really hard on their reasoning and problem solving skills.
The children also have brought home the songs and script for the Christmas play. We would really appreciate your support in helping the children with this.
Week beginning !8th November 2019
In history we have found out about the discovery of chloroform and its important role in the discovery of a successful anesthetic. The children have been using this information to write a newspaper report about the discovery.
In science we have investigated the three states of matter through balloons. This included throwing ice and water-filled balloons around the playground and exploring what happens to the content.
In art and design we have started to design a catalogue for witches and wizards. The children all made a origami witches hat to feature in the catalogue and are writing the description to go along with their hat.
In french we have been learning the name of animals/pets in french. the children were all repeating the french words with confidence and match them to the correct word. Tres Bien!
Week beginning 11/11/19
This week we used the information on our witch warning poster to write a letter to a friend telling them about the threat of witches living in their area.
Everyone really used their imagination and included lots of useful information in their letters and they were a pleasure to read.
In science we were finding out about the 3 states of matter. The children were very successful in sorting items into the correct category: solids, liquids or gases.
In art we have been designing potion bottles to keep our imaginary potions in. The children used charcoal and pastels to bring their creations to life.
Swimming was a lot of fun (and a lot of work!) as we were now in our groups and cracked on with our lessons!
Week beginning 4th November

It was lovely to welcome the children back after the half term break.
We have started our new topic called 'potions' and the children were very excited to make their own potions which look brilliant displayed in the classroom.
Our class reading book is 'The Witches' by Roald Dahl, the children have been using the information to help them design a poster on how to spot a witch.
In maths we have used formal methods to complete subtraction questions and problem solving activities.
On Friday, we started our swimming lessons, the children did a brilliant job, have been sorted into their groups and ready to get going on their lessons next week.
Remember it is our parental involvement on Monday 18th November 2019, it is about supporting your child in reading. Come along at 2.15pm and have the opportunity to pick up some tips and talk to the class teacher,
Week beginning 21st October
It was a busy finish to the half term. completing our work on negative numbers and consolidating our knowledge of column addition.
In topic we finished writing our soliloquys and started thinking about the up and coming elections for school council representative.
We are now all ready to begin our new topic after the half term holidays.
Remember, swimming starts on the first Friday back!
Week beginning 14th October
In maths we have been working with negative numbers, we have been out on the playground drawing numberlines and learning to count up and down including through zero. Everyone worked really hard and completed so many questions!
In literacy we have started to plan a soliloquy from the point of view of a member of a celtic tribe. We have been gathering our vocabulary ready to write and present our speeches.
In PSHE we have almost completed our 'worry bags' we have really improved our sewing skills and they are looking fantastic.
In art we are designing Roman shields using traditional roman designs with our own personal twist!
Thankyou to all the parents who attended parents evening and I look forward to catching up with the rest of you this week.
Remember we break up for a one week half term holiday
Week beginning 7th October
In maths we are still learning about place value. We have been counting in 25's amd answering lots of tricky word problems using our counting on and counting back skills. In 'maths of the day' we checked we could still count in 100's by playing a team game which had us running up and down the hall finding numbers with a difference of 1000.
In topic, we have been writing up the final draft of our Roman diary, completing our battle scene and bringing our diary to a close. Our neat copies are looking super smart.
In art we have been completing our mosaic pots and spraying our Roman coins, we have also started designing our own Roman shields.
In PE we have been playing football and dodgeball, the children really showed their skills with their hands and feet.
You will also have received a letter about swimming which starts after the half term and dont forget its parents evening on Tuesday 15th October
Week beginning 30th September
It was a busy week as we were not only writing a diary entry from the point of view of a roman soldier and also preparing for the harvest festival.
We were to perform two poems about the harvest moon, one of the poems was by Ted Hughes and had lots of tricky words. We also did some brilliant artwork to accompany the poems, the pictures we painted were lovely and really helped everyone understand what the poems was all about.. We all learnt our lines and after lots of rehearsing we were ready for our performance.
It was a very exciting Harvest Festival, there were lots and lots of parents and we did our performance really well, we spoke our lines very loudly and clearly. We also made a huge Harvest festival hamper, there were so many donations, we hope it made lots of money for charity.
Week beginning 23rd September
On Friday we sprayed our fantastic coins and we started some roman mosaic
We made some Roman bread and had it for snack .
In topic we wrote a neat copy of instructions on lighting a campfire
.in maths we was counting in 1000s add doing maths of the day outside.
We have started monitoring in lunchtimes and different people do it everyday, they help with setting up the hall and helping the little children with their lunch.
Week beginning 16th September
We had an exciting visitor this week - a curator from the Northampton museum to share Roman artifacts to help us with our learning.
We looked at lots of different objects and had to decide what type of Roman family might have these objects. We even got to try on Roman clothes and hold the huge soldier's shield.
In maths we have been rounding numbers to the nearest 10,100 and even 1000's! We are also playing the online maths game prodigy which is fun and we can also play on at home.
In PE it was very sunny we got to play rounders and picked blackberries to take back to school. I
Our art lesson was very messy, we designed then made our own Roman coins from clay, these will be ready to spray paint next week. We can choose from , bronze, silver or gold!
Week beginning 9 th September
First we did a roman research page with lots of pictures of what they ate. Next we did our being an archeologist and we did lots of nice facts. Then we labeled and colored a roman solider we had lots of facts.
After that we did a roman treasure hunt and we found a lot of things we needed to find like a helmet and sword. Then we decorated a roman shield with bright colours. Then we did a roman story map of in a day in a life of a roman solider and we drew loads of pictures that tell what they do and what time they did it. Then we practicing marching like a roman solider and Mrs.Marlow told us what leg we needed to step on.
Next we wrote how to make a jam sandwich and we wrote some steps to make the sandwich. After that we did pictures for the writing about the jam sandwich writing. Then we did how to make instructions and we had to write in present tense and we needed to use topic words.
Week beginning 2nd September
it was a pleasure to welcome the children back after a long break. It was lovely to see their smiling faces and their enthusiasm to crack on with the work ahead.
From next week the children will be taking over the blog and sharing their learning for the week.
Just to let you know that PE lessons will be on Tuesday and Wednesday.
Mrs Marlow
In numeracy we have been all 'Roman' too! We have been learning Roman Numerals and doing calculations with them. It was great fun making the numbers out of lolly sticks!
In music we have been learning Roman marching songs, the children are getting brilliant at keeping up the rhythm of singing and marching at the same time . And tomorrow (Thursday) we have a visit from Northampton Museum who will be sharing some of their Roman artifacts with us.
13th - 19th September

We have been working hard again this week. In numeracy, we have been rounding numbers to the nearest 10 and 100. we have been using dice games and pictures to generate conversations about numbers, the children are really growing in confidence. Even when they have found some of the questions tricky, they have persevered- well done!
In topic, we have been finding out more about Roman Soldiers, going out into the garden to find facts hidden amongst the trees. They have also been using the ipads to research the topic further. In art we have started to design our own Roman coins. our sketches will be transformed into 3D coins, ready to spray paint and hopefully look really authentic!
In PE we have had fun at the astoturf improving our hockey techniques and improving our team building skills with rounders and dodgeball.
Just to remind that Year 4 need PE kits on Tuesday and Wednesday (Gardeners just on Wednesday)
Also three pounds is also needed for our visit from Northampton museum, who are bringing in some artefacts for the children to learn about.
6th to 12th September
It has been a brilliant week with Year 4. They have worked so hard, thrown themselves into their new topic on the Romans. They have completed fantastic title pages and started to research the daily life of a Roman soldier. On the 27 th September we will be visited by Northampton Museum who will be bringing in Roman artefacts and doing a workshop with the class. (there is a small change of three pounds for this) In maths we have been learning about place value, we have played lots of numeracy games as well as showing great reasoning through the work in their books. In PE we have been practicing our tennis skills and on a Wednesday afternoon the children get to work with a sports coach. From next week (WB 17 th September) year 4 will have PE on Tuesday and Wednesday.
In Geography the children have been learning about Italy, and in French they have been designing a passport for themselves. In Art, we will start designing our own Roman coins and then make them out of clay – and hopefully turn them gold!