2KSC Blog
In these uncertain times I will post regularly. There are lots of things for you to do. If you have any questions then get in touch at : kspeechley@vernonterrace.net
Stay safe x
Monday 6th April
Good morning everyone! What beautiful sunshine we had all weekend!
Today is the start of what would have been the Easter holidays so I'm not posting lots of work - just a few fun tasks over the next couple of weeks. Lots of you have collected your new home learning packs. They are still in the Reception area if you can get in for them safely this week. If you can't get into school then just make sure you keep up with reading, handwriting and some of the maths tasks that I posted last week (see the links below - lots of them are great!) .
Today, White Rose maths have posted a great link - we would certainly have done this in school. It's using multiplication, arrays and cooking - all the things we were working on in school. So here's the link:
.
Watch this space because I am going to set new Spelling Shed and Sumdog challenges in the next couple of days - I'll let you know when. There may even be a small reward for the person who works really hard on these!
Have a good day, stay at home and I'll post again soon x

Friday 3rd April
TODAY:
Your next pack of work and Easter activities to try at home are in packs for you ready to collect from the school reception desk.
Come in anytime between 9.30am and 3pm to pick up yours.
Next week would have been the Easter holidays so I won't post jobs for you everyday - use your packs, enjoy the sunshine (hopefully!) and I'll post the occasional activity for you. Keep reading and handwriting for a short while each day - and keep smiling! x
Thursday 2nd April
Here's something I'd love you all to do! We would definitely be doing this if we were all in school! Do us proud with your pictures Year 2! x
Unicorn Books Magical Read Unicorn Books Magical Read Rainbows for Nightingale.
❤ 🧡 💛 💚 💙 💜
NHS Nightingale are looking for pictures and messages of Hope drawn by children to decorate the bare walls. Please spread the word.
Emai l your drawings to the following: nightingale@hubnhs.uk.

Unicorn Books Magical Read Unicorn Books Magical Read Rainbows for Nightingale.
❤ 🧡 💛 💚 💙 💜
NHS Nightingale are looking for pictures and messages of Hope drawn by children to decorate the bare walls. Please spread the word.
Emai l your drawings to the following: nightingale@hubnhs.uk.

Wednesday 1st April
Good morning - I would normally be looking round the classroom today to see which one of you has done an April Fool's joke for me - this is the first April Fool's Day when I am not wary!!!
Instead of jokes for today I have found a link to the British Red Cross who are sharing their 'Month of Kindness' calendar. I think this is a lovely idea. At this time it is lovely to be at home with family but sometimes we need to remember how special they are and not just always expect them to be there - not to take each other for granted. It is a good idea to try and show each other some kind acts - and our neighbours and elderly relatives need our kindness now too! Have a look and see if you'd like to have a go.
https://www.redcross.org.uk/get-involved/teaching-resources/kindness-calendar
Take care x

Tuesday 31st March

Good morning. Well done to Andreea, Denzel, Marcel, Maxim and Niranjana - you have done well on Spelling Shed and/or Sumdog. I hope you have enjoyed some of the activities for this week (on the Word doc at bottom of page). Keep up the good work.
Monday 30th March
Good morning! Hope everyone had a good weekend - even though it was very cold!
Rather than post links every day I have put a week's ideas in a Word file for you - hope you find some things there that you enjoy. I'll add some different ideas later in the week.
There is a suggested timetable for this week (week 2) on the link below. Remember though that it is only a suggestion –I am sure you will have lots of ideas of things to do together, to talk about, enjoy and have fun! It doesn't have to be a traditional 'school based' activity – cooking, gardening, art work, sewing, board games, talking, keeping an old-style scrap book of your time together and especially sharing a story and a cuddle are all fantastic things to do together – all of those life skills that we often squeeze out due to lack of time.
In fact everyone's number one challenge for this
week is to learn to tie your shoe laces tightly enough! My Grandad taught me to do this (a long time ago!) using a piece of string around a wooden spoon – hours of frustrating fun right there!!!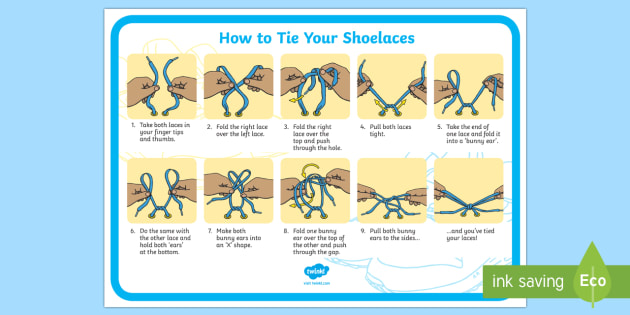 Take care :)
Friday 27th March
Good morning, hope you are all well.
How has your first week gone? I hope you've had lots of time learning and lots of time doing things with your family that you enjoy.
For your last 'extra' possible task today I am going to suggest you download this free copy of
http://firstnewseducation.msgfocus.com/c/15J64ZMJ96gE4uR2EAJAf0cu
It is a good thing to read - something different to a story book, has some activity sheets linked to it and will give you lots of information about what is happening in this strange situation so it may answer some of your questions.
Also for a bit of fun I have included a play dough recipe that you may like to make. Remember to measure ingredients (if you have spare of these in the cupboard - check with your grown up because it is hard to get food at the moment!), enjoy using it and DO NOT play with it in a room with a carpet - if you drop it then it will spoil the carpet!!! Try making some of the characters for a story, or model some spring time things.
Have a lovely weekend and I'll post again on Monday.
Stay safe x
Thursday 26th March
Good morning. Hope everyone is well.
Well done to Andreea, Annvia, Zuby, Marcel, Niranjana, Shinae and Maxim for work on Spelling Shed and Sumdog. Special well done to Sena for LOADS of work on Sumdog.
Remember to check the post for Monday 23rd March for timetable outline and links from the other days.
Today I have a new maths link for you - it's really great because there is some proper teaching and then jobs that you may do in school rather than just the games (which are also good)
Look at the maths factor
which is being offered free at the moment.
Enjoy x
Wednesday 25th March
Good morning! What a beautiful, warm and sunny day. Hope you are all well.
Well done to Yahyaa, Zuby, Julian, Sena and Shinae - who have all done a lot of work on Sumdog! Great to see!
The Spelling Shed app is feeling a bit overwhelmed at the moment so I can't see who has worked on that but keep up the good work everyone.
Have you started your diary yet?
Today's task: if you have a garden go outside and do your reading jobs in the sunshine. If you have any plant seeds now is a good time to sow them - just like you did with Miss Clarke. Keep watering them and soon you will have pretty flowers in your garden.
If you don't have any seeds get a trowel, fork or spade and just lightly dig over the top of the soil and take away any dead bits left from winter - it will make your garden look beautiful.
Look at the post for Monday 23rd March to see your daily timetable - and make sure you get some sunshine while you can.
Take care :)
Tuesday 24th March
Good morning Year 2. How are you? How did you get on yesterday?
Very well done to Annvia, Zuby, Denzel, Marcel, Martinas, Maxim, Walwala, Yahyaa and Hodan who have all worked hard on Spelling Shed and Sumdog!
Come on everyone else - you have assignments to do!!!
As well as the things in your pack and going on to twinkl.co.uk activities ( https://www.twinkl.co.uk/home-learning-hub?.
utm_source=facebook&utm_medium=social&utm_campaign=parents-coronavirus-vr&utm_content=home+learning+hub )
please start a daily diary.
When you come back to school I want to see what you have been doing, how you felt, the things you enjoyed, the things you had to work hard at
Here is an example - you can make your own or use the Homework book I gave you
Also, don't forget that you need to read - which book did you start yesterday?
There is a daily PE lesson with Joe Wicks PE lesson
Also there are lots of maths activities - please have a look at this link White Rose Maths - you will need Grown ups to help you.
Have a good day - and remember, I am looking to see who is busy on
and

Follow the timetable to make sure you have a go at everything!
Stay safe, stay home and see you tomorrow !
Monday 23rd March
Good morning! The sun is shining and it's a beautiful day. It's a shame we won't be able to enjoy it together but we all have lots of jobs to be doing.
It may help you to set up a little timetable to make sure you do some learning each day - just like we do at school.
This is just an example:
9am get your brain warmed up with a little handwriting -
9.20 ish - do one of your literacy tasks . This could be spelling, writing, reading
10.00 phonics (that's when we do it at school). Use your packs or go to www.phonicsplay.co.uk
10.15 - have a break! choose something to play, if you can then go outside and enjoy the sunshine.
10.45 - drink/snack and book club - read a book, newspaper, comic - anything really!
11-12 ish Do something creative - draw, sketch, paint if you have some, make something - choose something from the 'pobble' sheet
LUNCH
1-2ish - do some maths work - a mixture of your sheets or Sumdog
Have a break
Finish with something of your choice - could be the PE lesson on youtube (link shared yesterday) or something from twinkl.co.uk or cooking with a grown up etc. Story time is always lovely
This is just an idea - please set your own timetables to suit you! Build in your own activities, have fun, mix things up - do it your way - I am sure lots of grown ups know how they want to organise the family time - but if you're unsure then you could give this a go.
Have a look at this link - it's free and gives you a whole day of great activities:
https://www.twinkl.co.uk/home-learning-hub?utm_source=facebook&utm_medium=social&utm_campaign=parents-coronavirus-vr&utm_content=home+learning+hub

Have a good day and I'll put a new idea on tomorrow :)
Hello everyone. Ready to start your home schooling?
Remember that it's important to do learning but also to stay happy and healthy. Ask your parents to follow the link below and you can have a daily PE lesson - just like when we do our fitness at school.
https://www.youtube.com/watch?v=K6r99N3kXME&feature=share&fbclid=IwAR1qeUtAwxNJ1wKBlUylcJuVQ4Lwmh27BEkgxpFLs1Db8AZRSEyj2xDxSAw
Enjoy and I'll post a message on Monday.
Stay well :)
Welcome Back from a very wet and windy half term holiday!
This term we are learning all about the weather, the seasons and climate both here and around the world so all of this extreme weather will be very interesting for us! Our topic is called Splendid Skies and looks very exciting!
We have our exciting weather workshop with lots of science activities in the first week - and we will make 3 trips to the forest to explore more ideas there. We will go to Overstone forest on Friday 28th Feb, 13th March and 27th March. Please send £1 per trip (to help pay for the use of the facilities) and dress appropriately - it's bound to be cold and wet - which will still be lots of fun!
If you would like to help your child you could always listen to the weather forecast each day - maybe even keep a chart to record it and see our seasons change from Winter to Spring.
We have had so much fun learning about dinosaurs!
We went in search of a prehistoric landscape where we found ferns, waterfalls, rocks and even dug up some fossils. It was a very wet and muddy adventure but so much fun!
We have written our own information books about dinosaurs, discovered fossils, written stories, made a giant T-Rex, made our own small world prehistoric landscapes and made a salad platter fit for the gentle herbivore dinosaurs.
Please come in and visit us for our Dinosaur museum afternoon and we can show you all of our work - who knows we may even hatch our own little dinosaur egg! See you this Thursday afternoon at 2.30!
January 2020
Happy New Year!
Our topic this term is Dinosaur Planet .
A big well done to everyone who completed a dinosaur model over the holidays - they look fantastic on our 'prehistoric' wall display!
I have added the outline of work we will be doing in the Curriculum documents - watch this space for updates on our exciting work!
New Year Resolutions - we have already all made lots of promises to ourselves for things we'd like to improve. We wrote our ideas on the back of a leaf and threw them to the wind so our promises can go out into the world and be seen by everyone. You'll be pleased to know there were lots of people wanting to work hard, make more friends, be good - and best of all many children wanted to help Mum more with the jobs at home! Just what you wanted to hear!!!
Watch out for photos of our enormous dinosaur that we are making - and for pictures of us going on our prehistoric evidence hunt in the forest!
We have been so busy all term. When we had finished our work about our trip to Woburn we were really lucky and Mr Hewitt brought his rescue owls into school. We got to ask lots of questions and to hold and stroke the owls.
We have done some fantastic non-fiction writing and art work from the visit. We know lots about the different types of Owls, their habitats, their food chains and much more. We took the Owl pellets and dissected them and found the small bones and fur of the animals that they ate.
We have also been doing some good maths work where we have been learning ways to add and subtract both single digit and 2-digit numbers


We have been finding out about the 7 continents of the world and about which animals live in each continent, especially looking at penguins from Antarctica.
Of course, we have also been doing lots of Christmas activities - decorating the tree, making cards and we had great fun doing our Christmas production 'Animal Rumble Grumble' with Year 1 and Year 3 - we were all fantastic!
Don't we look great?! Happy Christmas from us all!
22nd November
We had such a fantastic time at Woburn Safari Park! Look at some of our pictures!
- we had a great time ! We have done some super paintings and writing about our trip.
We have been learning about the animals we saw - some are carnivores, some herbivores and some omnivores. Look at us making a meal for some of the animals:
As well as our literacy, art and science we have also been doing lots of maths learning - especially looking at making our number bonds
We have some visiting Owls next week so we will be able to find out about them up close and also carry on learning how to make our own non-fiction books. We'll share some of that with you next time!
Term 2 - Paws, Claws and Whiskers!
Our topic this term is all about animals - their habitats, their needs, sorting and categorising into carnivore, herbivore and omnivore.
We have some fantastic books too - Rumble in the Jungle, The Giraffe, the Pelly and Me, Fantastic Mr Fox, Owl Babies, The Owl who was Afraid of the Dark, Pumpkin Soup, Animal poems and many more!
We started off with celebrating Bonfire Night round a camp fire with hot chocolate once we had done our guided reading learning about Guy Fawkes. The smoke swirled everywhere because it was windy - but once it was going the flames flickered like a dragon! Misha said the flames looked like swords pointing upwards. It crackled beautifully!
We are going to visit Woburn Safari Park tomorrow - we'll let you know how we get on! We think it will be ROAR-some!!
The rest of our Enchanted Forest work
We had so much fun learning about this topic - both at school and in the forest. We wrote some great letters to the animals of the woodland, learned about their homes and habitats and enjoyed reading so many stories about life in the woodland.
Here are some of the photos from our work:
We did lots of work about maps - reading them, following them and using a key to help us. We even made our own maps of our own fantasy world from the story The Faraway Tree.
We made fairy crowns in the forest - it was really hard but we learnt that you have to stick at a job until you can do it - we were very resilient and it took us almost 2 hours to complete. Lena said it taught us to never, ever give up!
We used natural materials to make our own Goldsworthy art work - that was fun, using all the beautiful autumn colours.
We celebrated Diwali - we made our own decorations and heard the story. Mrs Rajkumar even wore her beautiful sari to share with us how she celebrates Diwali.
Luckily, we have done lots of seasonal cooking from our allotment plot - potato salad, roast pumpkin and beetroot, coleslaw - and some gorgeous hedgehog biscuits for our party!
At the end of term we had a fairy tea -party where we told stories and shared our food
September 12th
Hello! What an exciting week we have had to start the year.
There are lots of new things to do in year 2 - now we are the oldest children in KS1 we have lots more responsibility - we are starting to remember many of these things now!
On our second day we went to Abington Park. Our topic is called 'The Enchanted Woodland' so we went to collect things you may find in the woods. We've done leaf hunts and found the names of different leaves, made some collage leaves and flowers and we've been text mapping the story of Little Red Riding Hood and doing some good sentences about how she felt in the woods. We even met her to ask her some questions!
Snack time is a bit different this year - we have snack and Book club where we talk about books and share a drink and some food - it's a lovely time of day.
Tomorrow we are going on our first visit to Overstone Scout Ground where we will explore the really big forest - watch this space to see how we get on!